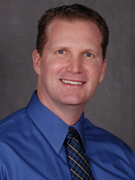 Evan C. Jones, MD, MPH
Professor and Chair,
Department of Dermatology
President, Stony Brook Dermatology Associates
Stony Brook Dermatology Associates is the clinical practice of the Department of Dermatology at the Stony Brook School of Medicine and Stony Brook Medicine. We are committed to fulfilling Stony Brook's mission of excellence in patient care, education, research, and community service. We encourage you to browse and review our website, where you will find up-to-date information about our clinical services and academic programs. Together, our specialized dermatology services contribute to the unique range and top quality of health care provided at Stony Brook Medicine, and they also constitute the solid foundation of our residency programs that train physicians for the future.
Evan C. Jones, MD, MPH