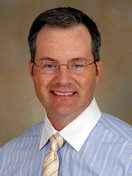 Brian Durkin MD
Director of the Center for Pain Management
With a reputation as a leading authority on pain management, the Center for Pain Management at Stony Brook University Medical Center has served Long Island since 1982. Our program uses the biopsychosocial model of medicine to treat chronic and acute pain, provide palliative care, and improve the functionality and quality of life of our patients. We work in partnership with area physicians to offer consultations, diagnoses, plans of treatment and multidisciplinary care before returning the patient to his or her primary care doctor.
The Center, located within Stony Brook's Cancer Center, and adjacent to the hospital, offers state of the art facilities, an in-office procedure suite for interventional pain management procedures such as fluoroscopic and ultrasound-guided nerve blocks, infusion therapies, and access to Stony Brook's wide range of resources and technology. We perform about 2000 procedures per year in our state-of-the-art fluoroscopy suite. We do Interlaminar and transforaminal epidural steroid injections, facet joint blocks and injections, intercostal nerve blocks, stellate ganglion blocks, and lumbar sympathetic blocks on a daily basis. We are one of the few Pain Centers around the country to utilize ultrasound-guided nerve blocks.
---
Division Members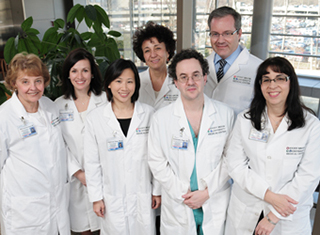 Brian Durkin, DO is Director of the Center for Pain Management. He leads a team of specialists who treat a wide variety of pain conditions. Dr. Durkin's primary focus is on interventional treatment for chronic and acute pain conditions.
Marco Palmieri, DO joined the Division in September 2011. His clinical practice focuses on interventional pain management techniques for chronic neck and back pain, cancer pain, pain after surgery or injury, and complex regional pain syndromes.
Christopher Page, MD Director of Acute Pain Service
Julie Scheuermann, NP
Stacey Hildebrand, NP
Patricia W. Tsui, PhD