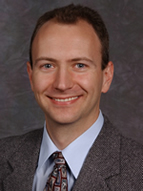 Daryn Moller, MD
Chief of General Anesthesia
The division of General Anesthesia encompasses not only general sugery, trauma surgery and surgical oncology but also oversees perioperative services and critical care. Stony Brook University Hospital serves as the only Level 1 Trauma center for the nearly 1.5 million people of Suffolk County.
---
Division Members
Daryn Moller, MD is the Chief of the Division.
Tazeen Beg, MD (Section Chief, Endoscopy)
Christopher Gallagher, MD is the Director of the Residency Training Program. He has written several highly acclaimed books on Board exam preparation. He is active in teaching using simulators and organized the first Maintenance of Certification in Anesthesa (MOCA) session at the Simulation Center. Dr. Gallagher received the 2008 IARS award for Achievement in Education.
Deborah Richman MD is the Section Chief for Pre-Operative Services.
Stephen A. Vitkun, MD, MBA, PhD is Distinguished Teaching Professor and Vice-Chair for Special Projects.