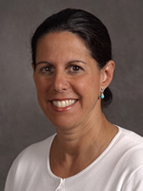 Ellen S. Steinberg, MD
Chief of Obstetric Anesthesia
Our L&D is a busy unit with about 3600 deliveries per year. We are the only tertiery referral center for High Risk Obstetrics in Suffolk County, so we have the opportunity to care for a diverse mix of complicated and healthy patients both from the private community and our clinics. The anesthesia team works closely with our obstetric and nursing colleagues to ensure the best care for all of our patients, often stepping beyond the ususal "boundaries" of only anesthesia care. We are in the process of building a beautiful new unit.
Some of our recent intitiatives include:
Taking full responsibility for all post-operative patients in our OB PACU. We have developed monitoring and discharge criteria adapted from those in the Main OR PACU. Our goal is to provide the same srandard of post-operative care as in the Main OR.
Development of a unique Risk Assessment score for all c/section patients to guide post-operative care.
Full involvement in development of an interdisciplinary protocol for management of morbidly obese parturients.
Expanded use of ultrasound guidance for epidural placement.
Studying the effects of epidural analgesia on pre-term labor
Additionally, we plan to incorporate an independent Spanish tutorial into our curriculum.
---
Division Members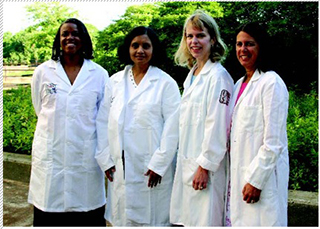 Ellen S. Steinberg, MD is the Chief of the Division. Currently, she is working closely to strengthen the role of anesthesia in caring for the patients in the PACU. She has recently been appointed to the PACU subcommittee of the NYS ACOG division and works as a member of the ACOG SMI (Safe Motherhood Initiative). She also sits on the GNYHA committee for Obesity in Pregnancy.
Tracie A. Saunders, MD brings passion for the well being of all of our mothers and babies to the group. In addition to her busy work schedule, she is currently studying to become a minister and thus will offer a unique perspective to how we care for our patients.
Joy E. Schabel, MD has recently been appointed Associate Program Director and her involvement with the department and hospital goes well beyond our Labor and Delivery Unit. She has been in charge of the Medical Student rotations in our department for a number of years and has been the only faculty member to be voted Teacher of the Year by the medical students year after year.