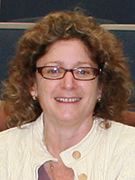 Peggy Seidman, MD
Chief of Pediatric Anesthesia
The division of Pediatric Anesthesiology is comprised of members who are fellowship-trained pediatric anesthesiologists. We are supported in our efforts in patient care with subspecialty trained surgeons in all specialties except cardiothoracic. We deliver anesthesia services all over the institution including main operating room, Ambulatory Surgical Center, Endoscopy and interventional radiology suites including all types of imaging procedures. We have an excellent relationship with our Pediatrics Colleagues especially PICU and NICU to co-ordinate care for our sickest of patients. We are involved in some 6,500 cases yearly, with a mix of outpatient and inpatient procedures. Our Level III Neonatal Intensive Care Unit has a capacity of 50 beds and is the only Level III NICU in Suffolk County.
In June 2010, Stony Brook University Medical Center launched Stony Brook Long Island Children's Hospital, a clinical, academic, and financial commitment to the development of a unique regional resource dedicated to delivering expanded, specialty and tertiary healthcare needs of children and adolescents in Suffolk County.
The Pediatric Pain service is a subdivision of the adult pain service. We work with our adult pain colleagues to assure the same level of care for pediatric pain control. We routinely place neuroaxial blocks and catheters from newborns up to adolescents. With the enthusiastic support of our orthopedic surgical colleagues we place regional blocks under general anesthesia to augment our post operative pain control for these painful procedures.