CAN MONEY BUY HAPPINESS-ACCORDING TO STONY BROOK RESEARCHER, IT'S LARGELY AN ILLUSION
7/5/2006
Surveys Show Predictions are Often Mistaken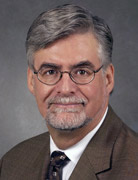 STONY BROOK, NY, June 29, 2006 ? It is widely believed that money leads to happiness. The presumption is mostly illusory, however, according to a study by Arthur A. Stone, Ph.D., Distinguished Professor and Vice-Chairman of the Department of Psychiatry, Stony Brook University School of Medicine, and colleagues from Princeton University, University of Michigan, and the University of California at San Diego. The research findings, published in the June 30 issue of Science, reveal that "The belief that high income is associated with good mood is widespread but mostly illusory," and that "people with above average income are relatively satisfied with their lives but are barely happier than others in moment-to-moment experience, tend to be more tense and do not spend more time in particularly enjoyable activities."
The study uses various pre-existing sources as well as individual surveys in real-time, using the Ecological Momentary Assessment (EMA)1 technique and the Day Reconstruction Method (DRM)2. It identifies money?s effect on happiness as a "focusing illusion" ? a tendency in which people exaggerate the importance of a single factor for prediction, in this case the effect of money on well-being.
"People don?t spend their day reflecting on if they?re happy or not; they don?t keep a mental score for their happiness that is readily reported when asked how happy they are," said Dr. Stone. "Instead, they generate the answer on the fly and the answer can be influenced by many factors, including their relative status on material goods and income and on other life circumstances."
The study reveals that despite the weak relationship between money and experienced happiness, many people are highly motivated to increase their income. "When thinking about what life would be like with additional income, people only focus on particular aspects of the future and discount the large number of things that actually do not change. This is known as a focusing illusion." This distortion of what the future will be like may lead to a "misallocation" of time and effort.
"What does influence immediate happiness is allocation of day-to-day activities. The pursuit of additional income may not lead to activities that increase happiness," Dr. Stone continued. "Actually, the pursuit of wealth may translate into a higher frequency of less desirable activities, such as a long commute, working overtime, and spending less time at home with loved ones."
Dr. Stone is internationally known for his work in behavioral medicine and in the science of self-report. He is a fellow of several professional organizations and has been President of the Academy of Behavioral Medicine and the Editor-in-Chief of the journals Health Psychology and the Annals of Behavioral Medicine. He is a leader in the use of electronic diaries for the capture of self-report medical data and Ecological Momentary Assessment.
1 EMA a survey technique for monitoring individuals in real-time and in their natural environments.
2 DRM is a survey method designed to obtain detailed descriptions of the activities and experiences of respondents through a systematic reconstruction of a particular day.