SBUMC Receives Three-Year ACS Accreditation and Highest Approval Rating as a Teaching Hospital Cancer Program
4/14/2009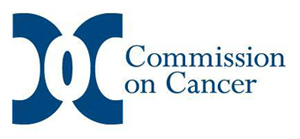 Stony Brook University Medical Center received the highest approval rating from the American College of Surgeon's (ACS) Commission on Cancer (CoC) for a Teaching Hospital Cancer Program. The three-year Approval with Commendation was the result of a December 2008 on site inspection and professional review of SBUMC's cancer program that incorporates clinical and research excellence with academic training and community outreach. The CoC also granted the SBUMC cancer program the 2008 Outstanding Achievement Award, given to only 19 percent of the 478 programs surveyed nationwide.
Created by the ACS, the CoC establishes standards to ensure quality, multidisciplinary, and comprehensive cancer care delivery in medical settings nationwide. Cancer program approval is granted only to those facilities that have voluntarily committed to provide the best in cancer care and comply with established CoC standards. The American Cancer Society estimates that approximately 25 percent of hospitals nationwide have CoC-approved programs. This percentage of hospitals diagnose and/or treat 80 percent of newly diagnosed cancer patients each year.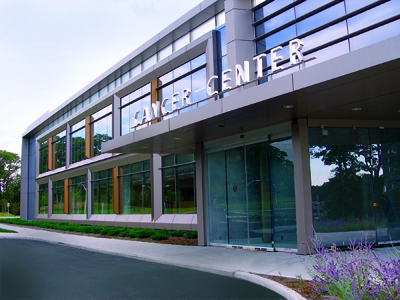 According to the CoC, patients receiving care at a CoC-approved cancer program will have access to: comprehensive care; a multidisciplinary team approach to the best treatment options; information about ongoing clinical trials and new treatment options; access to cancer-related information, education and support; a cancer registry that collects data on type and stage of cancers and treatment results; ongoing monitoring and improvement of care, and quality care close to home.
"One of the missions of Stony Brook University Medical Center is to provide the highest level of cancer services for our population," says Richard N. Fine, M.D., Dean, School of Medicine. "The ACS Commission on Cancer's approval with full commendation illustrates our commitment to a comprehensive cancer program."
"By receiving full commendation in all categories and the Outstanding Achievement Award, the Cancer Program at Stony Brook University Cancer Center is reaching new levels of excellence and recognition," adds Steven L. Strongwater, M.D., CEO, Stony Brook University Medical Center.
"During the past few years, Stony Brook University Cancer Center has advanced because of the emergence of a new outpatient facility, continued growth of cancer clinical trials, and the expansion of evidence-based research and community outreach programs," says
Theodore Gabig, M.D.
, Cancer Committee Chair and Chief, Division of Hematology/Oncology. The CoC approves cancer programs every three years. Stony Brook's 2009 re-accreditation reflects an advancing program within the Teaching Hospital Cancer Program category. Stony Brook is the only approved Teaching Hospital Cancer Program approved in Suffolk County. A Teaching Hospital Cancer Program is described by CoC as one that offers a full range of diagnostic and treatment services, includes medical staff board certified in medical specialties, participates in clinical research, and is associated with a medical school and trains residents.
SBUMC was approved in all nine major CoC standards for a teaching hospital cancer program. These standards include prevention and early detection programs, patient management guidelines, clinical trials accrual, staff education, outcome analyses, data quality, and participation in the National Cancer Database, physician documentation and cancer-related improvement.
In being granted its first CoC Outstanding Achievement Award, SBUMC is recognized as a facility that "demonstrates a Commendation level of compliance with seven standards that represent the full scope of the cancer program." These include cancer committee leadership, cancer data management, clinical services, research, and community outreach and quality assessments.
Established in 1922, the CoC is a consortium of professional organizations dedicated to improving survival rates and quality of life for cancer patients through standard-setting, prevention, research, education, and the monitoring of comprehensive, quality care. Its membership includes Fellows of the ACS and 42 national organizations that reflect the full spectrum of cancer care.
The Stony Brook University Cancer Center provides comprehensive cancer care for all major forms of cancer. Multidisciplinary medical teams that include cancer researchers and specialists in surgery, oncology, radiation oncology, radiology, nursing, pharmacology, nutrition, and social work provide an integrated framework for patient care and promotes translational research toward more effective therapies.
Stony Brook's Center for Outpatient Services is designed for the comfort and convenience of patients and their families, services at the Center for Outpatient Services include The Imaging Center, The Center for Pain Management, and the Outpatient Cancer Center, which includes the Carol M. Baldwin Breast Care Center, Medical Oncology, Pediatric Hematology/Oncology and Surgical Oncology. Outreach and support services for patients and families are provided through the Outpatient Cancer Center.