Stony Brook Stroke Program is the only JCAHO Certified Program on Long Island
12/13/2006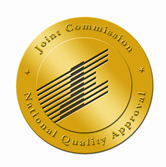 The Stroke Program at Stony Brook University Medical Center (SBUMC), has been re-recertified with the Gold Seal of Approval™ for stroke care. The Joint Commission on Accreditation of Healthcare Organizations (JCAHO) awarded SBUMC Primary Stroke Center Certification after an on-site review in October. The program is also certified by the New York State Department of Health. Stony Brook is the only hospital on Long Island to receive the certification from JCAHO and was one of the first three hospitals to be certified in New York when receiving initial certification in 2004. Only nine other hospitals in New York State are currently JCAHO certified.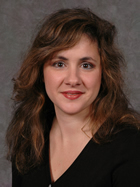 To earn Disease-Specific Certification, a disease management program undergoes an extensive on-site evaluation review by a team of Joint Commission reviewers. The program is evaluated against Joint Commission standards through an assessment of a program's processes, its ability to evaluate and improve care within its own organization, and interviews with patients and staff. The Joint Commission evaluation concluded that the Stroke Program within the Department of Neurology is in compliance with consensus-based national standards, effective in its use of established clinical practice guidelines to manage and optimize care, and one with an organized approach to performance measurement and improvement activities. "Stony Brook University Medical Center demonstrated that its stroke care program follows national standards and guidelines that can significantly improve outcomes for stroke patients," says Charles A. Mowll, executive vice president, Business Development, Government, and External Relations, Joint Commission. Led by Stroke Fellowship trained Candice J. Perkins, M.D., who is board certified in Neurology and Vascular Neurology, the Stroke Program at Stony Brook is dedicated to establishing a higher standard of medical care for individuals afflicted with stroke.
"From management of acute illness, to recovery from illness, to reduction of risk for future disease and disability, we continually strive to improve quality of life for stroke patients and their families," says Dr. Perkins. "This multidisciplinary approach involves the emergency department, neurology, neurosurgery, vascular surgery, interventional and diagnostic radiology, nursing and case management." The Joint Commission's Primary Stroke Center Certification is based on the recommendations for primary stroke centers published by the Brain Attack Coalition and the American Stroke Association's statements/guidelines for stroke care. The Joint Commission launched the program - the nation's first - in 2003. Richard N. Fine, M.D., Dean, Stony Brook University School of Medicine, says the Stroke Program voluntarily pursued this comprehensive, independent evaluation to enhance the safety and quality of care. "We're proud to achieve the distinction," says Dr. Fine. " Joint Commission Primary Stroke Center Certification recognizes Stony Brook's commitment to providing outstanding care to our patients and our community." According to the U.S. Centers for Disease Control and Prevention and the Heart Disease Stroke and Statistics (2005), approximately 700,000 people suffer a stroke each year, and stroke is the third leading cause of death in the nation. Thus, quality of care for stroke remains a critical part of healthcare services for Americans, including the thousands afflicted and recovering from stroke in populated regions like Long Island. The certification lasts for two years, effective October 11, 2006, the day of the Joint Commission review.