STONY BROOK UNIVERSITY HOSPITAL RECEIVES TOP RATING ON CANCER SERVICES
1/4/2006
ACS Cites Stony Brook's Quality of Care, Clinical Trials, Community Outreach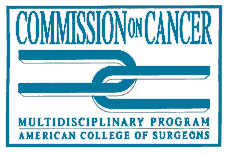 (STONY BROOK, NY, January 4, 2006) - Stony Brook University Hospital has received the highest approval rating for a teaching hospital cancer program by the American College of Surgeon's (ACS) Commission on Cancer. The Commission instituted new and more stringent standards in 2004, and Stony Brook's rating of Three-Year Approval with Commendation is the result of the academic medical center's commitment to integrating academic excellence, research, clinical programs and community outreach.
"Providing the highest quality of Cancer Services to the citizens of Long Island is one of the highest priorities for the Medical Center," said Richard Fine, M.D., Dean, School of Medicine. "The ACS Commission on Cancer's three-year approval with commendation is testament to the Medical Center's commitment to this objective."
Approval by the Commission on Cancer is given only to facilities that have voluntarily committed to provide the best in diagnosis and treatment of cancer and agree to undergo a rigorous evaluation process and a review of performance. In order to maintain approval, facilities must undergo and on-site review every three years.
Stony Brook received commendation in six main categories. In one of the categories, clinical trial accrual, the Commission cited the hospital's "phenomenal clinical trail enrollment." Stony Brook participates in many National Cancer Institute-sponsored clinical trials that provide some of the most promising treatments for various forms of cancer, such as cancers of the gastrointestinal tract and pediatric cancers.
"This commendation by the ACS reflects the continuing level of personal, professional and institutional dedication to cancer prevention, early detection and multidisciplinary treatment by Stony Brook University Hospital," said Ted Gabig, M.D., Chairman, Stony Brook University Hospital Cancer Committee.
Stony Brook also received commendation for its many outreach programs that extend to underserved communities and emphasize prevention and early detection of cancer. The hospital provides screening and early detection programs for some of the most deadly forms of cancer, such as lung, colorectal and prostate cancers. Another asset to the program is the community's access to many support groups and community educational services, such as the Breast Cancer Support Group, Partner/Caregiver Support Group, Pastoral Care, and Genetic Counseling.
SBUH Receives Top Rating
Established in 1922 by the American College of Surgeons, the Commission on Cancer sets standards for cancer programs. It is a consortium of some 40 national organizations dedicated to improving survival rates and quality of life for cancer patients through standard-setting, prevention, research, education, and the monitoring of comprehensive, quality care. Oncology programs earning recognition from the Commission on Cancer of the American College of Surgeons offer high-quality cancer care. Only one in four hospitals that treat cancer receives this special approval. It recognizes the quality of comprehensive cancer care available at a facility and offers a commitment that there is access to all of the various medical specialists who are involved in the diagnosis and treatment of cancer.
Stony Brook University Hospital is the only academic medical center and tertiary care hospital in Suffolk County. With its 504 beds and 4,000 employees, SBUH is the largest hospital in the county. The new Heart Center and the Long Island Cancer Center attract patients from throughout the region for their cutting edge diagnostic and treatment facilities and compassionate care. Stony Brook has Long Island's only kidney transplantation center and the nation's only Pediatric Multiple Sclerosis Center. The hospital is also the regional referral center for trauma, perinatal and neonatal intensive care, burns, bone marrow and stem cell transplantation, cystic fibrosis, pediatric/adult AIDS, and is home to the Cody Center for Autism and Developmental Disabilities.