The Department of Dermatology and Stony brook Dermatology, PC is pleased to announce that Dr. Evan Jones has joined our practice.
8/1/2005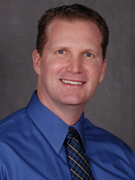 Dr. Evan Jones
is a board-certified dermatologist and Mohs Micrographic Surgeon. After graduating from the University of California, Los Angeles in 1993 and completing a Master of Public Health from New York Medical College in 1998, he then received his M.D. from SUNY at Stony Brook in 2000. Dr. Jones is a member of Alpha Omega Alpha, an award signifying medical excellence. He completed one year of internal medicine at Winthrop University Hospital before serving his dermatology residency at SUNY at Stony Brook for which he was a chief resident. To pursue further training in dermatologic and cosmetic surgery, he then completed a one-year accredited fellowship in Mohs Micrographic Surgery at Saint Louis University from 2004-2005 . His interests include medical research, and skin cancer prevention via public health awareness and education. He is fully trained in Mohs micrographic surgery and reconstruction, dermatologic surgery, cosmetic surgery, laser surgery, laser resurfacing, liposuction, sclerotherapy, tattoo removal, Botox injection, dermal filler injection, chemical peels, and general dermatology.
For more information about these and other dermatology practice services at Stony Brook, click on Stony Brook Dermatology.